Kingston Quest Group offers the next generation of customer services from China.
We have a multinational staff and are industry professionals. Our four divisions are
tailored to meet the growing requirements of outsourced products and services.

Click on images or links below to visit our group web pages.







China Building Materials

China Building Materials is a full service provider of all types of building and construction
products. We supply a vast array of important products for builders, all assembled in one
convenient place. CBM promises to be unmatched in technical services and product quality.

CBM has a multinational staff and in addition to product sales, CBM can also be trusted to handle
special projects requiring advanced communication skills, interpretations, site planning,
technical drawings, and other core process management functions.
Please visit the CBM website for more details.





Kingston Logistics

Kingston Logistics provides strategic product supply chain management, from the
manufacturer to the customer. We handle the entire procurement and export process
so you do not need to fly overseas to supervise minor tasks.

The services we provide include sourcing, negotiations, purchasing, quality inspections,
packing, warehousing, shipping, insurance, freight consolidation, and export
customs documentation. Please visit the K-L homepage for more details.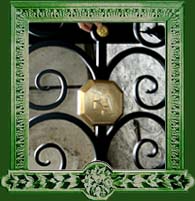 Kingston Architectural Ironwork

Kingston Architectural Ironwork specializes in the production of accurate and beautiful
iron commissions and restorations. Our main products are wrought iron entrance doors,
ornamental gates, iron fences, balconies, railings, & window grills.

Most of our work is authentic, hand forged iron, but we can also arrange iron castings for
period reproductions, and custom balustrades in some cases. Quality blacksmithing and
ironwork is a thing of the past, and we are one of very few companies that can still supply
these types of products and services.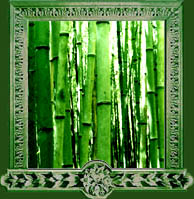 Kingston Green Products

Kingston Green division specializes in locating power saving, water saving, air cleaning,
or other environmentally friendly products to the marketplace.

All KG Products are selected for specific contributions they can make to the anti-greenhouse
gas effort. As China is a leader in green product development, KG is in the right place, at the
right time, to uncover and assist in new product development in this field.







Copyright 2007 Kingston Quest Group, Ltd., Guangzhou, China
All Rights Reserved.